Iran Travel FAQ about official currency: The Rial (IRR) is the Official currency of Iran. The Toman (ten rials) is often used to express amounts of money and prices of goods in Iran.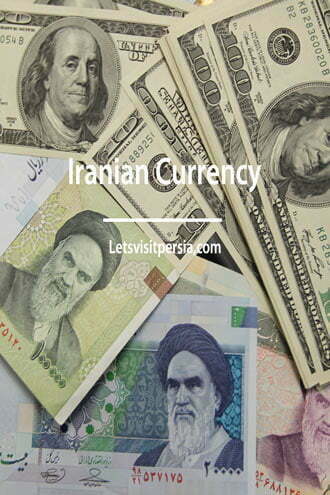 Toman is more common in oral quotes, while Rial is the official unit and used in most verbal documents. Thus 1,000 toman is 10,000 rial and 1 million tomans are 10 million rials.
Notes and Coins
Rial banknotes are issued by the Central Bank of Iran and come in denominations of 1.000, 2.000, 5.000, 10.000, 20.000, 50.000 and the 100.000
In recent years a useful method also has been adopted which is called chek-pul (check money) and works like a traveler's check but doesn't have a name written on it, so it functions as a large denomination bill.
Coins come in denominations of 1.000, 2.000, 5.000, and 10.000 rials. However, lower denominations of rials are no longer minted and are worthless.
As a general guide, written prices are given in rials and prices quoted in conversation are in tomans.
Price etiquette may come either in Rial or Toman and usually are understood by the buyers. In case of doubt, check it with the seller.
Read More: Iran Currency