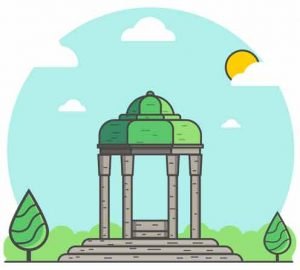 Shiraz city is the Capital of Fars province, and one of the most beautiful, historical cities in Iran which is located in south-central Iran. The earliest reference to the city, as Tirazis, is found on Elamite clay tablets dated to 2000 BC.
History of Shiraz City
The first capital of Fars province, about 2.500 years ago, was Pasargadae. It was also the capital of the Achaemenid dynasty, established by Cyrus the Great. The ceremonial capital of his successor, Darius the Great, and his son Xerxes was Persepolis. Today, only the ruins of these two masterpieces remain.
Estakhr was another capital of Fars province. It was established during the Sassanid dynasty and lasted until Shiraz city finally gained its role as capital.
These days Shiraz city has become synonymous with Gardens, flowers, nightingales, poetry, and wine. It was one of the most important cities in the medieval Islamic world and became the Iranian capital during the Zand dynasty (AD 1747–79) when many of its most beautiful buildings were built or restored.
It is also home to excellent gardens, delicate mosques, and whispered echoes of an ancient world that reward those who spend some time in this delightful city and also Persepolis, the area's major tourist destination.
Shiraz city is a very well visited city among Iranian cities for several reasons, the weather which is mild, many historic attractions, and is the third religious city due to the holy shrine of Shahcheragh.
The gardens of the city are favored by many especially the Eram Garden which is designated by UNESCO as a heritage site.
It is also the birthplace and resting place of the greatest Persian poets such as Hafez, the master of Persian lyrical poetry (Ghazal) and Sa'di, the author of the famous Golestan and Boostan.